Custom Concrete Batching System Equipment
FESCO Direct works with 6 leading manufacturers to design and build custom concrete batching equipment for all types and sizes of concrete plants.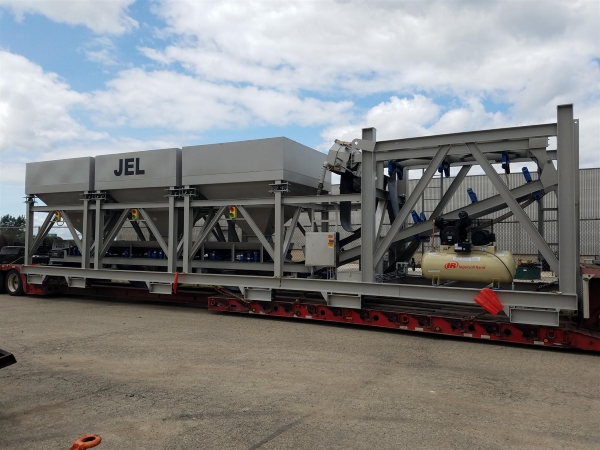 Custom Concrete Batching Equipment Systems
At FESCO Direct, we understand that one size doesn't fit all in the concrete industry. That's why we specialize in designing and manufacturing custom concrete batching equipment systems tailored to your specific needs. Whether you're in the ready mix, precast, or central mix business, our team of experienced engineers and vendors will collaborate with you to create a solution that maximizes efficiency, productivity, and cost-effectiveness for your concrete production operation.
Why Choose Custom Concrete Batching Equipment Systems?
Precision and Efficiency: Custom systems are designed with your unique requirements in mind, ensuring precise batching and mixing to meet your quality standards and production goals.

Optimized Footprint: We can design systems that make the most of your available space, whether you have limited space for a compact setup or require a larger, more expansive solution.

Flexibility: Custom systems can be adapted to handle a wide range of materials, including aggregates, cement, water, and additives, allowing for versatile production capabilities.

Scalability: Our custom designs can accommodate future expansion, so your plant can grow with your business without the need for major retrofits or rebuilds.

Integration: We seamlessly integrate various components into your system, including mixers, conveyors, silos, and control systems, for a complete and efficient production process.
Your Trusted Partner Across the Nation
FESCO Direct is committed to serving the concrete production needs of cities across the United States. From the historic streets of Philadelphia, PA, to the sunny landscapes of Los Angeles, CA, and the vibrant neighborhoods of Seattle, WA, Denver, CO, Chicago, IL, Dallas, TX, Phoenix, AZ, Atlanta, GA, San Antonio, TX, and Houston, TX, we're your reliable source for top-tier concrete production equipment. Contact us today to explore how our containerized concrete batch plant equipment can transform your operations.