Mobile and Portable Batch Plants For Sale
FESCO Direct, in partnership with JEL near Milwaukee, supplies mobile and portable batch mix concrete plants to clients all across the USA. Our lean manufacturing efforts allow us to provide quality products made in America at prices that our competitors can't beat. Mobile plants from FESCO Direct allow concrete production in areas that are difficult to access. In an effort to fit your exact specifications, our plants are highly customizable and can be made to fit a variety of applications and price points. All of our plants are designed with future expansion and upgrades in mind.
The FESCO Direct Advantage
The logistics of acquiring a custom mobile concrete batching plant can be overwhelming on top of everything else on your plate. FESCO Direct has a staff stacked with engineers and concrete experts to design, plan and implement a concrete plant that meets your specifications. We work with some of the industry's top equipment manufacturers:
Get us your specifications and needs and we will get to work on the right concrete batch plant for your operation. We can be counted on for confidentiality and discretion if your company makes use of proprietary processes, technology or methods.
Contact FESCO Direct to order a custom portable concrete plant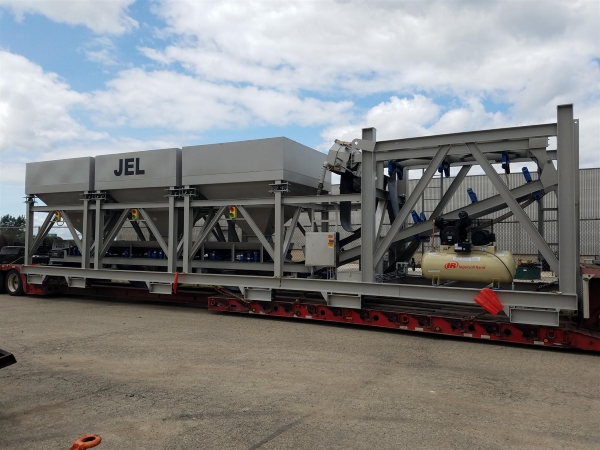 Find out more about our custom mobile batching plants.
If you're ready to talk details and get a pricing estimate, give us a call or contact us online to get started. If you're looking for more details about our standard model's specs and capabilities, you can get more info from JEL Concrete Plants - they are our partner manufacturer of portable batch concrete plants.