Scale-Tron – Automatic & Manual Control Systems For Sale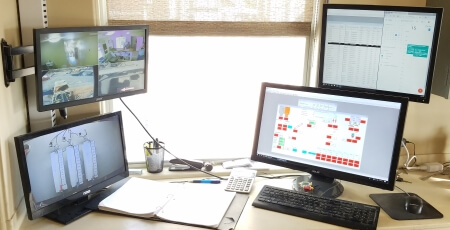 Scale-Tron is our trusted partner in the manufacture of automatic & manual control systems for concrete batching plants. All aggregate & mixer moisture sensors, control panel systems and other batching control components are manufactured in-house for precision operation.
FESCO Direct sources automation & moisture/temperature sensors from Scale-Tron, consistent and trustworthy innovators on the cutting edge in batching plant controls and technology.
When it comes to sensors, electronics for moisture measurement, mixer washing, crane weighing, batch automation & commercial scale application Scale-Tron is our first choice every time.
Contact FESCO Direct for concrete batching controls, sensors & automation equipment manufactured by Scale-Tron.