FESCO Direct works with industry-leading manufacturers to supply a range of customized solutions for bulk material handling using standard equipment. We specialize in sourcing custom-built systems for small to large-sized operations, ranging from completely manual to semi-automatic and automatic systems.
FESCO Direct bulk material handling systems include:
Because of our extensive work with concrete batching, our specialty is with sand, aggregate, cement, fly ash, slag, and water, but we have also worked within the food (powders and liquids), mining and industrial manufacturing industries.
We provide material handling systems to:
Unload
Move / Convey
Store
Measure / Weigh / Inventory Management
Dispense
Package
Let us know what capabilities you need and we will supply a system specifically designed for your business.
Contact FESCO Direct now to request more information on material handling and storage systems.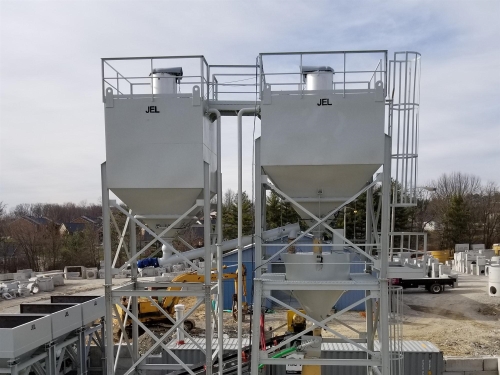 We Source Bulk Material Handling & Storage Equipment from JEL Manufacturing
When we're sourcing material handling & storage solutions for our concrete batch plants, we partner with JEL. Our relationship with JEL allows us to deliver fully customized systems at the lowest price possible. Contact JEL Manufacturing for assistance in designing your concrete plant.