Central mix batch plants for sale - new and used batching plant systems
FESCO Direct works directly with JEL Concrete Plants for central mix batch plant orders. The engineering staff at this Milwaukee-based manufacturer has over 50 years of combined experience designing and building concrete batching plants. With their lean design and manufacturing process, JEL is able to build 100% US-made plants at prices that beat the offshore-made competition.
JEL Concrete Plants specializes in building highly customizable stationary and mobile central mix plants—right down to custom-built trailers. With JEL, you can get a central mix plant sized for your property, as well as your budget. JEL's engineering staff will work with you to design a plant with the right sized concrete mixer, hot water tank, control system, bins, hoppers and conveyors for your operation.
The FESCO Direct advantage
Skip the hassles and headaches of dealing with multiple vendors and let FESCO take care of the endless details. We'll make sure you get a cost-effective central mix plant that serves your present needs, while also offering the flexibility to expand as your business grows.
FESCO is also sensitive to our clients' concerns about proprietary designs. If you have a unique design or technology that you'd prefer to keep under wraps, you can trust we will not share it with others or build similar equipment without your permission.
Contact FESCO Direct online for more information on custom-built central mix batch plants and equipment by JEL Concrete Plants, or call 800-880-7350.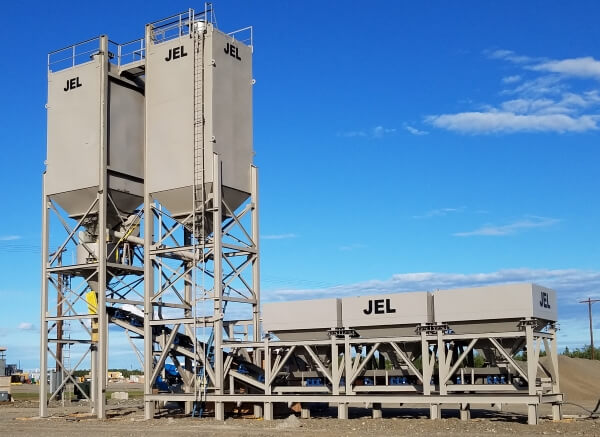 Find out more about our custom & central mix batching plants.
Give us a call or contact us online for a free quote and all the details to get started. If you're looking for more details about our standard models' specs and capabilities, you can get more info from JEL Concrete Plants - they are our partner manufacturer of central mix concrete plants.