Portable Silos for Concrete Batching Plants
Sales & Sourcing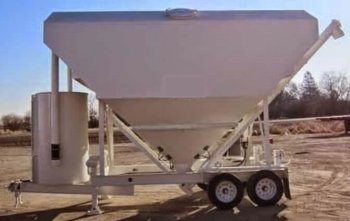 FESCO Direct works primarily with JEL Concrete Plants to source the portable silo best suited to your operation. Based in Milwaukee, Wisconsin, JEL Concrete Plants specializes in high-quality concrete plants, silos, and parts built entirely in the US with US-sourced steel and components.
With over 55 years of combined industry experience, JEL Concrete Plants has developed a lean design and manufacturing process that not only streamlines production, but also enables them to offer their products at very reasonable prices.
Instead of spending your time researching multiple manufacturers, let our engineering team supply you with a silo designed specifically for your application. You'll not only get the right equipment, you'll get it at the right price.
Example of a trailer-mounted portable silo built by JEL Concrete Plants
200 BBL
7″ Discharge Auger
Manual Slide Gate
With or Without scale for batching
Pull with 1-ton truck
Pneumatic vibrator
Contact FESCO Direct now to request more information on portable silos.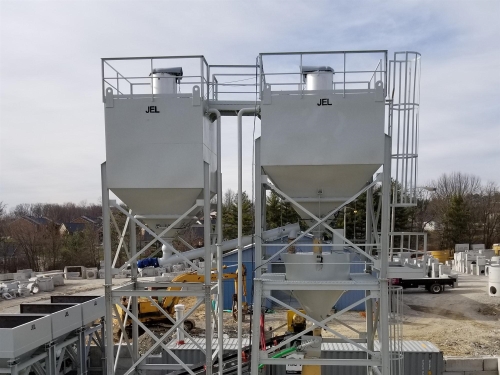 We Source Bulk Material Handling & Storage Equipment from JEL Manufacturing
When we're sourcing material handling & storage solutions for our concrete batch plants, we partner with JEL. Our relationship with JEL allows us to deliver fully customized systems at the lowest price possible. Contact JEL Manufacturing for assistance in designing your concrete plant.