BFK Technologies – Concrete Reclaimers For Sale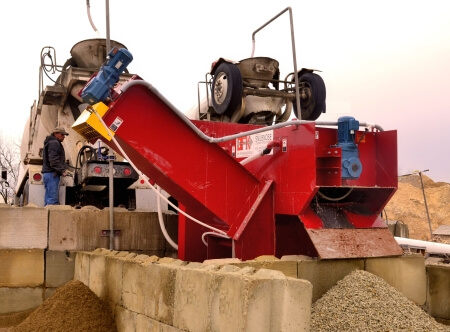 BFK Technologies manufactures concrete reclaimers and batch plant washout systems that work. BFK fully specializes in reclaimers and offers a full line of reclaimer sizes to suit all sorts of different concrete plants.
BFK Technologies offers six different models & sizes of concrete reclaimers, the Snubnose, Six-Shooter and R2/M6 models which may each be built for ready mix or precast batching systems.
Proven. Simple. Reliable. BFK Technologies sets the industry standard for concrete reclaiming equipment and we're proud to be their partner.
Contact FESCO Direct for concrete reclaimers and reclaiming equipment manufactured by BFK Technologies.