Washout Systems for Concrete Batching Mixers & Plants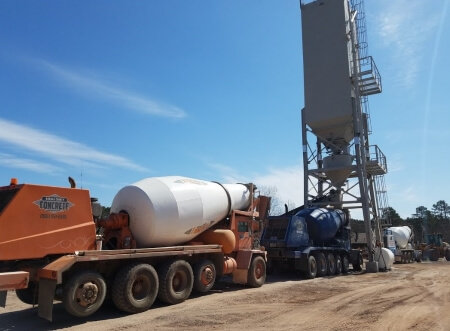 Adding a high-pressure washout system to your mixer can give you an extra 15 to 30 minutes of production time every day. This washout system works with all types of concrete mixers, and is easily installed. The rotating jets, high pressure pump and water reservoir are all built with quality materials and extremely reliable.
Choose a washout system as an optional add-on with:
Concrete mixer washout systems save you money.
Less man hours spent cleaning means more production time
Reduces maintenance costs
Extends service life of mixer
Contact FESCO Direct for a quote on a custom concrete batching system.