Containerized Concrete Batch Plant Equipment
Containerized Concrete Batch Plant Equipment
At FESCO Direct, we offer cutting-edge solutions to meet the diverse needs of the concrete production industry. Our Containerized Concrete Batch Plant Equipment is designed to provide maximum efficiency, flexibility, and convenience for your concrete batching operations. Whether you're dealing with dry concrete or wet concrete, our containerized solutions are tailored to exceed your expectations. Explore more of our options for concrete solutions.
Containerized Dry Concrete Batch Plants
Our containerized dry concrete batch plants are engineered for simplicity without compromising on performance. These portable plants are pre-assembled and pre-wired, allowing for quick and hassle-free installation on-site. With a focus on efficiency, they are equipped with advanced batching controls and material handling systems to ensure accurate mixing and consi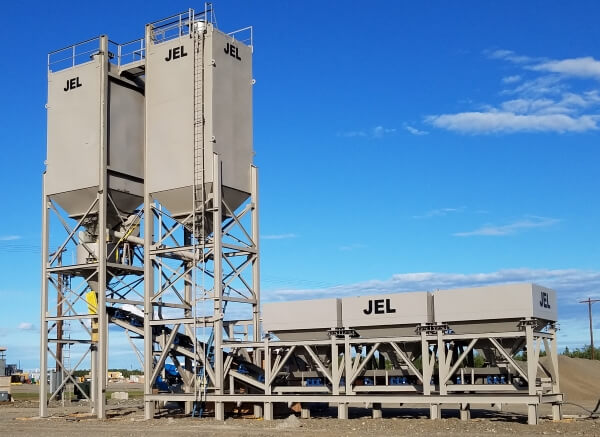 stent results. Whether you're working on large construction projects or remote locations, our containerized dry concrete batch plants deliver reliable performance.
Containerized Wet Concrete Batch Plants
For projects demanding consistent high-quality concrete production, our containerized wet concrete batch plants are the ideal solution. These plants are designed to handle the entire mixing process, from aggregate batching to final product discharge, all within a compact and portable container. The advanced mixing technology and automated controls ensure precise mixing and uniformity, while the containerized design allows for easy transportation and installation.
Benefits of Containerized Concrete Batch Plants
1. Mobility: Containerized plants are designed to be easily transported, making them suitable for both temporary and remote projects.
2. Rapid Installation: Pre-assembled and pre-wired components allow for swift on-site setup, minimizing downtime.
3. Space Efficiency: Containerized design optimizes space utilization, making them ideal for projects with limited space.
4. Consistent Quality: Advanced controls and automation ensure accurate batching, resulting in consistent and high-quality concrete production.
5. Reduced Environmental Impact: Containerized plants can be relocated, reducing the need for multiple infrastructure setups and minimizing environmental disruption.
6. Cost Savings: The streamlined design and efficient installation process translate to reduced labor and operational costs.
Your Trusted Partner Across the Nation
FESCO Direct is committed to serving the concrete production needs of cities across the United States. From the historic streets of Philadelphia, PA, to the sunny landscapes of Los Angeles, CA, and the vibrant neighborhoods of Seattle, WA, Denver, CO, Chicago, IL, Dallas, TX, Phoenix, AZ, Atlanta, GA, San Antonio, TX, and Houston, TX, we're your reliable source for top-tier concrete production equipment. Contact us today to explore how our containerized concrete batch plant equipment can transform your operations.