Wet Mix Concrete Batch Plant For Sale - Get a Wet Mix Plant to Match Your Needs
FESCO Direct, in partnership with JEL Concrete Plants out of Milwaukee design and construct mobile and stationary wet mix concrete plants and equipment. Our partnership with JEL allows us to create wet mix concrete plants using an incredibly lean design and manufacturing approach right here in the USA. We offer our clients American made parts and components at prices that are extremely competitive.
FESCO Direct can help you source three different configurations of wet mix plants. Any of our plants can be customized to fit your exact specifications and demands at a price you can afford. All of our plants are designed to be upgraded and expanded as needed.
The FESCO Direct Advantage
There's no surer way to drive yourself crazy than working out the logistics of getting a custom wet mix batching plant for your operation. FESCO Direct has a full staff of engineers and experts to plan, design and take care of the details. Our plants come from some of the industry's top equipment manufacturers:
Getting the proper plant and equipment for your operation is our specialty. If your facility uses or requires proprietary technology or designs, we can be trusted to uphold the utmost discretion and confidentiality.
Contact FESCO Direct for more information about our wet mix concrete batch plants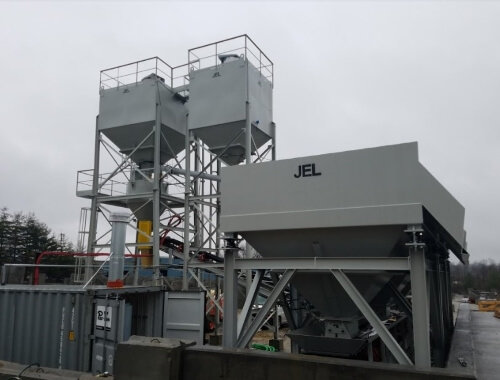 Find out more about our custom & wet mix batching plants.
If you're ready to talk details and get a pricing estimate, give us a call or contact us online to get started. If you're looking for more details about our standard model's specs and capabilities, you can get more info from JEL Concrete Plants - they are our partner manufacturer of wet mix batch concrete plants.